Julio Ramirez
Chief Executive Officer
Julio Ramirez has over 40 years of experience in the multi-unit restaurant industry. Mr. Ramirez founded JEM Global, Inc., ("JEM") a company specializing in assisting QSR and fast casual brands' with franchising and development efforts domestically and internationally. Though JEM, he consulted Dunkin Brands on its Brazil entry strategy and Buffalo Wings and Rings on its Mexico development strategy. He was also co-owner of Giordino Gourmet Salads, South Florida's premier fast-casual concept, helping to grow the brand in Miami, Fort Lauderdale and Naples, Florida. Prior to JEM, Mr. Ramirez was with Burger King Corporation for over 25 years. In his role at Burger King he introduced the brand in over 10 countries throughout Latin America, effectively establishing the supply chain, selecting outstanding franchisees, and building successful teams in several Central and South American countries. Mr. Ramirez holds an MBA from the University of Georgia. He has also completed the Advanced Management Program from the Wharton School of Business at the University of Pennsylvania. He served as an Executive Board Member of the United Way of Miami-Dade County, was a founding member of the BurgerKing "Have it Your Way" Foundation, and is currently a member of the prestigious Orange Bowl Committee. Mr. Ramirez was an external director at Grupo Intur – the largest franchisee of American QSR brands in Central America with over 200 locations of 8 different brands across several nations.
Jim Esposito
Chief Operating Officer
Most recently as Senior Vice President of Operations for Planet Fitness (NYSE: PLNT) Esposito grew market share and revenue streams by ensuring the effective management of 105 company-owned locations globally. He drove revenue up by 15.2% to $159.7 million and EBITDA up by 15.7% to $65.6 million in 2019. In his role he coached, trained, and mentored a team of 1,400 employees through leading and influencing, improving employee satisfaction, and dramatically reducing turnover. He spearheaded leadership of global operations; transformed $60 million dollars in annual real estate development, optimized $150 million dollars in revenue and ignited $80 million dollars in bottom-line profits. Prior to joining Planet Fitness, Esposito worked for Panera Bread, where he collaborated with a cross-functional team to drive business results, improve drive-thru process efficiencies and introduce Panera 2.0, an integrated experience that meets the differentiated needs of to-go, dine-in, and large order delivery customers through new mechanisms for ordering, payment processing, and consumer consumption. Previously, Esposito held the position of Chief Operating Officer at Papa Gino's which included two brands, Papa Gino's Pizzeria and D'Angelo Grilled Sandwiches, where he was directly responsible for creating an environment that delivered exceptional operations, sales growth, and increased profitability for 336 restaurants and over 25 licensees which resulted in annual sales of $250 million. Esposito spent over a decade at Burger King Corporation, where he held a number of key operations positions such as running the Atlanta and Boston company markets and directing strategic and tactical leadership for field operations. In his last role as Senior Director of Global Restaurant Systems and Development, he provided restaurant technology support to over 1,400 restaurants in 10 countries around the world.
Bryan McGuire
Chief Financial Officer
Bryan McGuire has over 25 years of experience in executive finance, specializing in growing restaurant companies. From 2006 to 2020, Mr. McGuire was a founder and partner in Quantum Peak Consulting LLC ("QPC"). QPC is a boutique business consulting firm based in Tampa, FL specializing in business planning for high growth multi-unit restaurant companies and SEC reporting for public entities. From 2000 to 2006, Mr. McGuire was the Chief Financial Officer for Ker's WingHouse where revenue grew from $12,000,000 to $50,000,000. From 1997 to 2000, he was Vice President of Finance & IT for Hops Restaurant Bar & Brewery, an 80-unit chain based in Tampa, FL. Prior to that, he was Controller with Cucina! Cucina! based in Seattle, a high-growth, multi-unit Italian restaurant chain. From 1991 to 1995, he was with Checker's Drive-in Restaurants. Experience at Checkers included an IPO, a secondary public offering, all SEC compliance and reporting, and growth from 103 restaurants to over 550. Mr. McGuire began his career in 1987 in public accounting with Concannon Miller & Company and Cherry Bekaert & Holland, CPA's. Mr. McGuire earned his B.S. in Accounting from the Fisher School of Accounting at the University of Florida, and his CPA in Florida in June 1990.
Paul Griffin
Chief Culinary Officer
Paul Griffin has served as the Chief Culinary Officer for BurgerFi International, Inc. since the inception of the Company in 2011. He is a classically trained chef from the Philadelphia Restaurant School. Originally from New Zealand, Chef Paul's career started at an early age in the world-class Breakers Hotel in Palm Beach, FL. As a founding member of the Company, he established the chef-inspired culinary foundation of BurgerFi, in a scalable manner. Chef Paul has implemented 4-star quality systems and culinary techniques, with an emphasis on fresh, all-natural ingredients, to everyday fast casual dining, and scalable for growth. In addition, Chef Paul oversees BurgerFi's supply chain, manages the Company's R&D, and is responsible for creating the BFI commissary, which has vertically integrated many of BFI's proprietary products, and also a separate national wholesale division. Chef Paul's culinary leadership has not only helped BurgerFi become one of the nation's fastest-growing better burger concepts, he has also brought the brand significant and meaningful accolades including: Franchise Times Kitchen Royalty 2020 and Best Veggie Burger by New York Magazine. To this day, the chef-founded concept continues to be committed to serving fresh, high quality food of transparent quality.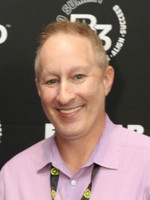 Ross Goldstein
Chief Legal Officer
Ross Goldstein has served as the Chief Legal Officer of BurgerFi since 2012. He has over 20 years of legal experience, specializing in franchising, real estate, general corporate and business transactions. At BurgerFi, Mr. Goldstein focuses on the negotiation, drafting and execution of all franchise agreements and real estate leases, drafting and filing the Franchise Disclosure Document and any amendments in all registration states, and mergers, acquisitions, joint ventures and other business combinations. Prior to that, from 2009 to 2012, Mr. Goldstein was the General Counsel for The Learning Experience, LLC, a fast-growing childcare franchise, and before that, from 2007 to 2009, he was the Associate General Counsel for Dycom Industries, Inc., a public telecommunications company. Prior to going in-house, from 2005 to 2007, Mr. Goldstein was a Senior Associate at the law firm of Nason Yeager Gerson Harris & Fumero P.A. Mr. Goldstein holds a J.D. from the Seton Hall University School of Law and a B.A. from Gettysburg College, where he played varsity baseball.
Charles Guzzetta
Chief Development Officer
Charles Guzzetta has been with BurgerFi since 2013 and for the past seven years he has worked just about every role within the BurgerFi organization including operations, communications, marketing, new restaurant openings, and franchise development. Combining his experience in each aspect of BurgerFi's business, Mr. Guzzetta has been integral in growing the company from a 20-restaurant regional chain to a nearly 133-restaurant international brand. In his role as Chief Development Officer, Mr. Guzzetta is responsible for the oversight of all brand and development activities as well as the strategic execution of the company's purpose of redefining the way the world eats burgers. Mr. Guzzetta graduated Hofstra University's Zarb School of Business, where he earned a Bachelor of Business Administration (BBA) in Management and Finance.